Contact Us
Send us an email either at info@ajhauling.com, or fill out the form below.
Service Area Map
We haul anything!
(well, almost anything)
10-wheeler/Super 10 trucking
General clean up
Garage and side yard clean outs
Household garbage/junk/furniture
Pressure treated/stained/painted wood recycling
Green waste recycling
Hot tub/spa demo and removal
Appliance and metal recycling
Concrete break up and removal
Mobile home demo and removal
Deck demo and removal
Dirt removal
Lot clearing and property preservation
Bobcat and excavator service
Trailer drop off service
Commercial property service
Foreclosure and post eviction clean outs
Apartment clean outs
California certified electronic waste collector
Household Debris Calculator
Construction Debris Calculator
How Much is One Load?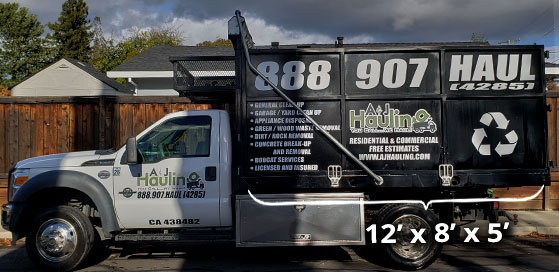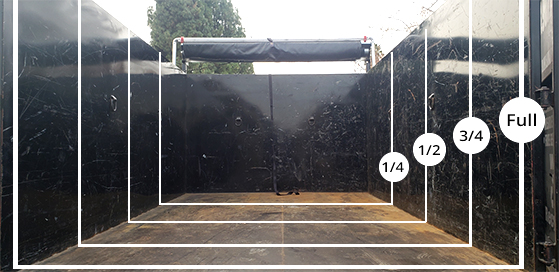 Truck beds measure 12' x 8' x 5'